What Is The Legend Inkjet Printer?
The
legend inkjet printer
consists of mechanical framework, software & electronic controller system, printing control & head system, ink distribution system, CCD camera and management platform, UV-LED and management system.
The inkjet Printer is simple use by one-key performance with automatic calibration and placement purposes.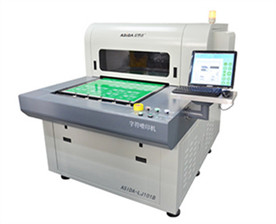 The primary benefits:
●Cost-saving
● Remove silk screen process
● Immediate healing without oven dry
Immediate and efficient:
● Immediate printing right after layout
● Easy to publish constant code and QR code
● Green production
● ZERO release of industrial waste water
● No contamination
● Energy saving