Zhengye Technology Was Selected Dongguan City Intellectual Property Protection Enterprise
2017-07-08
June 2017, through the Dongguan City Science and Technology Bureau audit and screening, Guangdong Zhengye Technology Co., Ltd. (stock code: 300410) was selected "2017 Dongguan City, intellectual property protection key enterprises ".
Zhengye Technology has always attached great importance to technological innovation and intellectual property protection, only 2016 years, we developed PCB automatic online two-dimensional code laser engraving machine,Legend Inkjet Printer, PP cutting machine, UV laser drilling machine, UV laser Cutting machine, high-speed CO2 laser cutting machine, precision fiber laser cutting machine, elevator intelligent production system, intelligent warehousing and logistics systems and automatic vacuum laminating line series of automation equipment. As of 2016, Intellectual Property Licensing increased by 90 (total of about 500 pieces), an annual growth of 18%.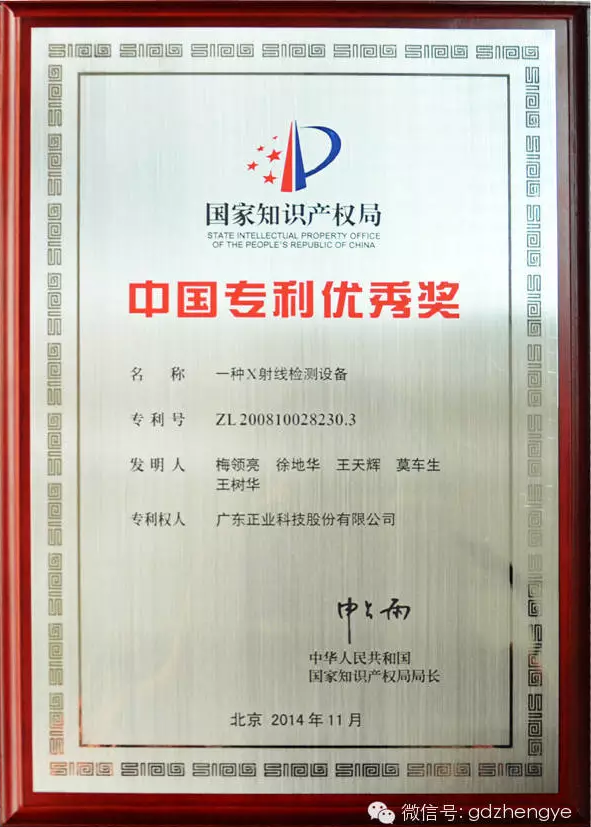 In recent years, Zhengye Technology increased scientific research investment in automation, intelligence and information technology, cooperation in production and research cooperation, has set up the Ministry of Education of Guangdong Province with the demonstration base, Guangdong Province, precision instruments Engineering Technology Research and Development Center, the Guangdong Provincial Enterprise Technology Center, the national postdoctoral research station and the Central Research Institute and other research and development platform, build the information industry within the domestic first-class automation equipment manufacturers.
In the era of rapid development of knowledge economy, innovation is the soul of enterprises, and intellectual property protection let the innovator really benefit. The selection of Dongguan City, intellectual property protection enterprises, which is sure that the Zhengye Technology is taking the road of independent innovation.
Previous Article:Vice Governor of Guangdong Province Yuan Baocheng Came to Zhengye Technology Guidance Next Article:Pakistan Customer Visited in Our Legend Inkjet Printer Workshop
Back to list